Annual awards honor outstanding achievement and innovation for joint customer success
May 17, 2017 - QONNECTIONS 2017, Orlando, FL – Qlik®, a leader in visual analytics, today announced the winners of its annual global and regional partner Awards. Presented at Qonnections 2017, the Company's global customer and partner event, the awards recognize the Qlik partner community for excellence in several different categories.
"I'm extremely happy with this worldwide recognition," says Gilles Hocepied, Managing Partner at Agilos. "We were recently recognized as a fast-growing Trends Gazelle by Trends/Tendances. It's great to now also receive this Global award from Qlik. I do not only want to thank the team at Agilos for its focus on customer success, but especially our customers for their confidence in our skills and commitment to their success."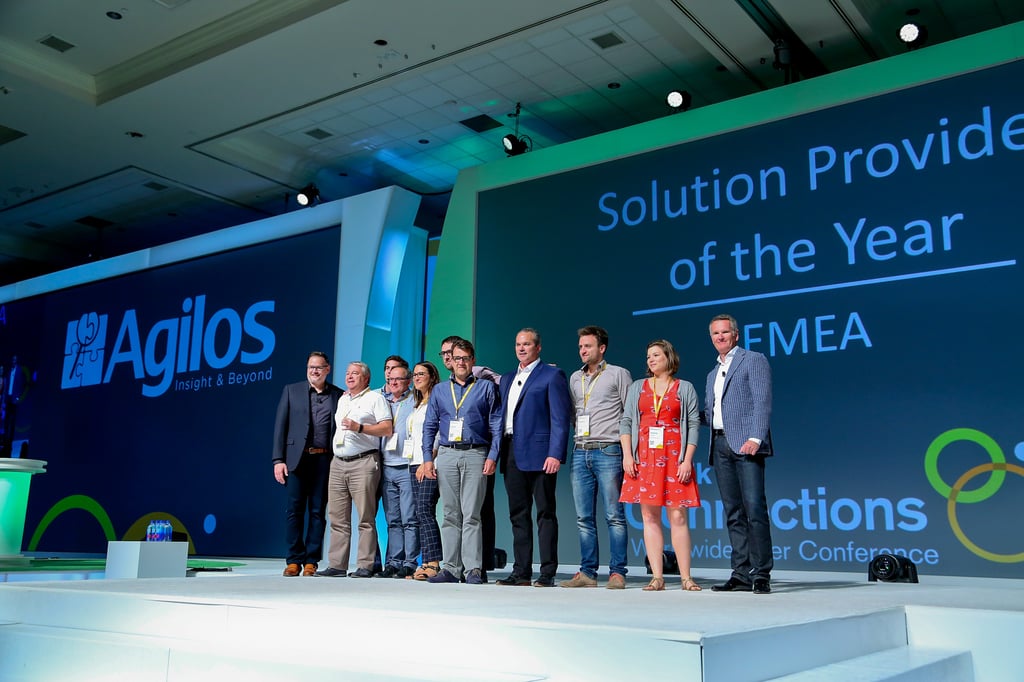 "2016 was a momentous year for Qlik and our global partner network with the tremendous adoption of Qlik Sense and our modern, platform-based approach to BI and analytics. Our partners are the most critical component of Qlik's go-to-market strategy and help us extend our leadership in delivering high-value solutions that meet customer's BI requirements from a single platform," said Toni Adams, Senior Vice President of Global Partners and Alliances Sales, Qlik. "We are proud to acknowledge the achievements made in 2016 by Qlik partners, and look forward to continuing our mutual success in 2017."
© 2017 Agilos. All rights reserved. Qlik® is a trademark of QlikTech International AB.