It is of course an honour to have been nominated in the Trends Gazelles listing this year and we are delighted to be recognised as one of the fastest growing business intelligence companies in the country. It's a sign, both to our customers and competitors, that we are established and here to stay.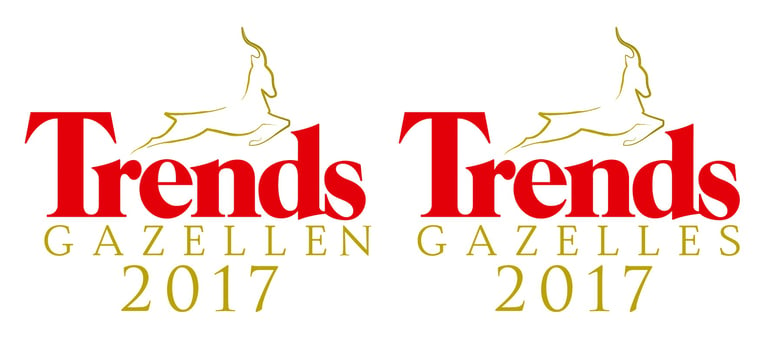 Perhaps it is merely a reflection of just how fast moving all businesses are these days, but there is no doubt that the world of business intelligence has speeded up. Everyone now seems to want valorise the data they own as quickly as possible, and why not … well at Agilos we do all we can to deliver.
There are three primary reasons for this 'agile' delivery at Agilos.
The first is the fact that most of the staff is business minded and not merely technology technicians. It helps that the front line staff have an excellent appreciation of the commercial world, and are able to talk the same language as their customers. The result is solutions that are understood and useful, and that customers want to use.
The second relates to the methodology Agilos employs. The company uses the SCRUM technique – essentially a series of sprints - to keep customers updated and abreast of progress on their projects. By showing clients the on going work every 2 or 3 weeks, and this on a regular basis throughout the mission, they keep clients engaged, and focussed. Better still it also lets clients tweak the mission, and sometimes this leads to a greater scope of work and more revenue.
The third is really down to the Qlik tool itself. With many years of Qlik experience, the team at Agilos are masters in how best to exploit and manage the programme. It is, for example, particularly easy to make a prototype of an application and show customers a working model of what is possible. The fact that well-respected Gartner continues to list 'Qlik' and 'visualisation tools' in their quadrant of most desirable and most useful apps is also most useful.
Agilos: an agile gazelle
One of the often forgotten challenges of being a gazelle is the growth in staff numbers. As a result we've put a lot of effort into training … both in technology and attitude terms … so that we can maintain the very high level of quality and service our clients expect. We also want to be a good place to work: a place where everyone wants to come in early and stay late, and where the members of staff are still excited to develop and show off their latest Agile BI idea and applications.
An example of how Agilos has used Qlik for the European Commission can be found here (https://datam.jrc.ec.europa.eu/datam/mashup/FTA/index.html). It is an excellent illustration of how the Commission has, with the support of Agilos, exploited Qlik's ability to instantly react to changing data and still visualise the result perfectly.