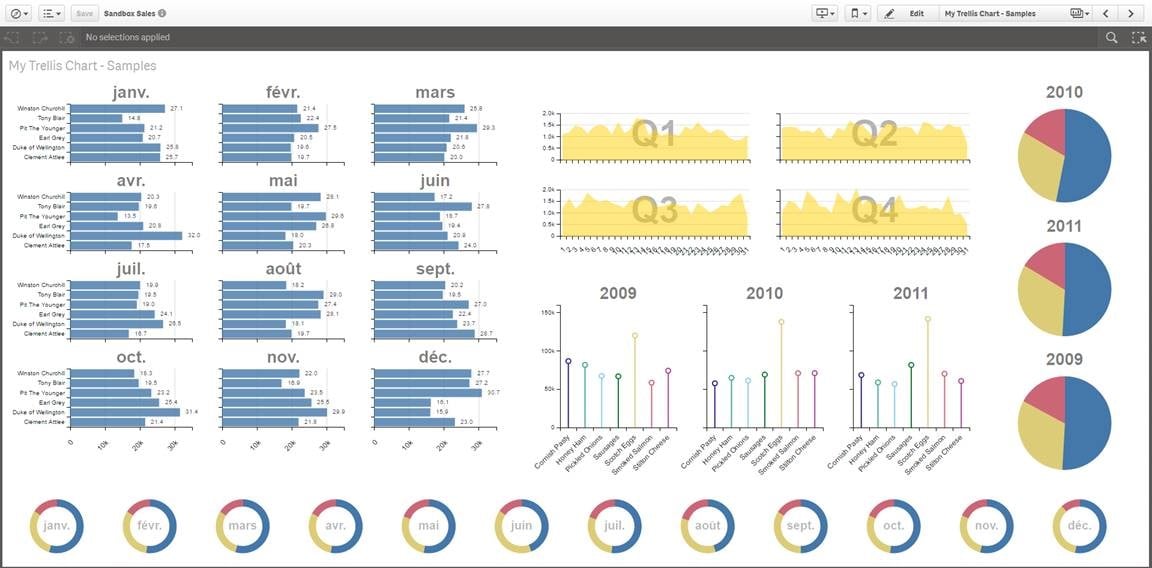 Hi Qlikers!
I guess lots of you guys have search for any trellis chart options in the Qlik Sense native charts set. But currently no track of it. I was so boring using set analysis to emulate some kind trellis in Qlik Sense, I decided to build my own extension. Today a first version is available to you.
Decline your bar chart, line chart, pie chart, step chart, area chart in a grid... and jut for the greedies here comes the "Lollipop" chart.
To enjoy it ! Download, install and stay tuned because some improvements are in the roadmap !