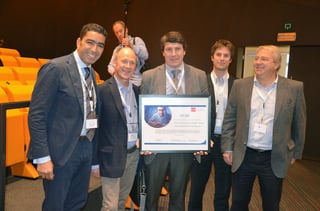 Billing in Belgian hospitals is a complex process: data coming from various systems, manual encoding, invoice lines discarded due to billing rules… Including practitioners in the invoicing process can help avoiding a lot of frustration for all people involved in this process, including also the CFO, the head of administration or the back office. Is it really that simple? Maybe. But why frustration?
Frustration
The complexity of this process often leads to discrepancies between invoices and the reality. Practitioners have no complete view on the process. This does not only generate lots of rework, but also makes the process a lot longer than it should be. And this leads to frustration. Not good.
On top of that, the invoicing system is used to get visibility on the financial performance of the hospital and is a key source for further reporting and analysis. And therefore, the delay between the medical act and the encoding (or the inputting in the invoicing system) should be as short as possible, and a lot shorter than what it is today in most hospitals. This better visibility will also motivate people to encode sooner. Do you understand what I'm getting at? When we know that the payment delay is an open wound in the hospital sector, stopping the bleeding should get Finance excited!
Solution
With the help of our consulting team, the Jolimont-Lobbes Group implemented successfully our MEDIprest solution in their hospital. Each week, an overview of their medical activities for that week is systematically generated and sent to more than 600 healthcare practitioners without human intervention. They are then able to validate their activities. Their feedback and eventual corrections is sent automatically to the administrative service department to (eventually) correct this in the billing application.
Innovation
The automation and streamlining of this complex process has led to time saving, elimination of a lot of frustration, and a better (and sooner) visibility on the right financial numbers. This solution is unique on the Belgian market. And it didn't go unnoticed! The Jolimont-Lobbes Group has been awarded with the 'Prix de l'innovation 2015' at the 'Patient Numérique' conference, the biggest Healthcare event in Belgium.
This is a great example of how innovation can be beneficial for both the people and the business. And on top win an award with it. Too good to be true? Not really. The solution runs in production today, and we're happy to accompany you if you'd like to visit those happy people in Jolimont.
Interested to further explore this? Please let us know