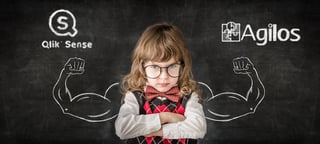 Many situations need to be customized by the user. Which tool could you use to do this?
A possibility is to use the Range Slider extension to leave the possibility for the end user to customize a range between two values.
"Range Slider" by stefanwalther
This extension will allow you to:
Define a maximum and a minimum value: the user changes his values inside the defined range.
Change the jump step.
Specify two variables to define the maximum and minimum values.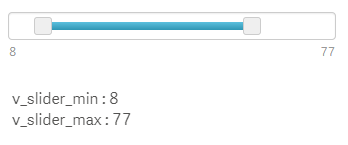 The idea is great, but what I miss here are the design options. What we would need, is the possibility to position the slider vertically. Another missing element is that you cannot define an initial value based on a variable.
The developer is promising more features, so I look forward to see more.
To add it to your Sense desktop environment, just unzip the files in your extension folder ("C:\Users\<MyUser>\Documents\Qlik\Sense\Extensions") and restart your Sense desktop.
To add it to your Sense server environment, upload the zip file directly from the Management Console.
Have fun with it, and post me your thoughts!
To find others highlighted extensions, search "Qlik Sense Extensions" on this blog.
Julie's Extensions