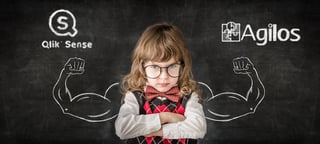 One of the great things in Qlik Sense is that you can extend it to your needs. Many developers understood this, and are building various extensions. Let me focus today on a very useful Qlik Sense extension.
Who hasn't dreamed of using horizontal list boxes in Sense?
Thanks to Kumar Natarajan, you can have it!
"Qlik Sense List box Extension" by Kumar Natarajan
And even more, next to horizontal and vertical lists, this extension will bring you:
Possibility to automatically adjust the spacing of the horizontal values (between 1 and 20) to the width of the visualization.
Possibility to change the selection type to radio buttons, checkboxes or simple lists.
Possibility to change the text color and use the text format (red), hexa format (#ff0000) or rgb format (rgb(255,0,0)).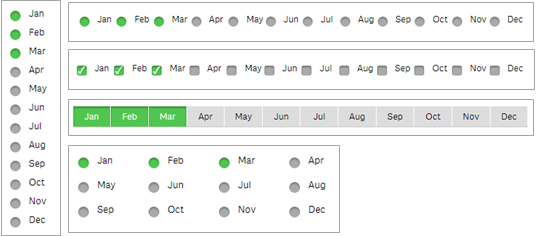 Honestly, this extension impresses me in the balance of utility and simplicity to use.
One small remark though: it's a pity that we can't choose the sorting order of the values. Currently, the selected values are automatically moved to the front of the list. This is very useful in a vertical list box, when you have to scroll to see all the values. However, horizontal list boxes are often used for time dimensions (years, quarters, months), and for these, you obviously don't want them to be reordered.
You want to try it out for yourself? It's easy: you can download it here:

To add it to your Sense desktop environment, just unzip the files in your extension folder ("C:\Users\<MyUser>\Documents\Qlik\Sense\Extensions") and restart your Sense desktop.
To add it to your Sense server environment, upload the zip file directly from the Management Console.
Feel free to give me your impressions and experiences about this extension, and stay tuned for other extension reviews!
To find others highlighted extensions, search "Qlik Sense Extensions" on this blog.
Julie's Extensions