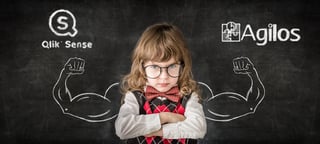 Here are two Sense's extensions I lately discovered. Are you missing heat maps in Sense?
Your ordeal is over: go for one of these extensions.
"d3 day/hour heatmap for Qlik Sense" by brz
"Qlik Sense 2 Dimensional Heatmap" by rbecher
Both permit to:
Make quickly an intensity overview (e.g. for an occupation time).
Choose

among

a list of colors.
This is how the first one (by brz) looks like:

Additionally, the second:
Works with all dimensions you want, provided that the data are related to each other.
Is extremely convenient to highlight situations varying from hour to hour, day to day or month to another.
Has more design options like changing the text length.
This is how the second one (by rbecher) looks like:
I had already seen this type of chart in QlikView, but never in Qlik Sense. Now it's done and it's fine!
Unfortunately none proposes to change the orientation of labels. That would be a good area of improvement.
If one of them makes you sweet eye, more information about the first one here:
To add it to your Sense desktop environment, just unzip the files in your extension folder ("C:\Users\<MyUser>\Documents\Qlik\Sense\Extensions") and restart your Sense desktop.
To add it to your Sense server environment, upload the zip file directly from the Management Console.
What else? Just tell me your experiences with it!
To find others highlighted extensions, search "Qlik Sense Extensions" on this blog.
Julie's Extensions