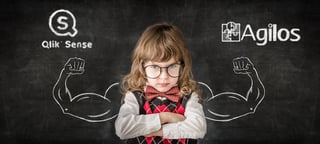 Data can be shown in many ways, some are better than others. But sometimes, standard visualizations are not enough.
Are you looking for an original way to represent your data? Circle Packing could be what you need.
"CapVentis CirclePacking" by Stephen.redmond
This representation is functionally similar to the standard treemap view, but using circles instead of squares allows to better differentiate the different dimensions.
You can add up to two dimensions. The first will then indicate the color and the second the text in the bubble.
Only one measure indicates the size of bubble and is visible in a tooltip.
It is possible to make selections in the chart
Real management of sorting
Quick and nice view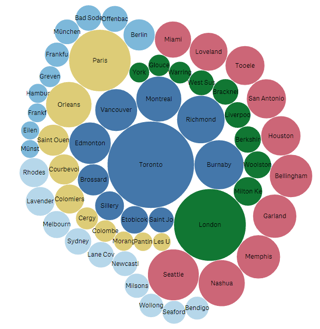 If you are passionate about geometry mathematics, you will see that the circle packing algorithm used is quite smart... The representation is inspired from the d3 library.
I think that some small improvements could bring this extension in the top 10 :
Automatic resizing of texts
A small color legend
Adding the measure label in the tooltip
More than two dimensions visible, with selection
Adding a color gradient as second measure
If you're curious or want to test it, you can download it here:

To add it to your Sense desktop environment, just unzip the files in your extension folder ("C:\Users\<MyUser>\Documents\Qlik\Sense\Extensions") and restart/refresh your Sense desktop.
To add it to your Sense server environment, upload the zip file directly from the Management Console.
Hope you enjoyed!
Julie's Extensions