If your company chose Qlik as a (self-service) BI tool, GDPR requires you, amongst other things, to be able to document which data you hold, where the data is stored, who has access to the data and how the data is used.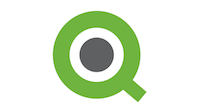 So how do you go about solving that task? Well, manually, it's not an easy task, with all those Qlik applications and QVD files floating around.
From May 25th 2018, you must:
document how you handle personal data
control access to personal data in order users only see the personal information they need.
ensure continuous review and update
mitigate the privacy concerns by considering privacy at the initial design stages aka "Privacy by Design"
Note that under GDPR, this applies to all data that allow direct or indirect identification of an individual by anyone. As a result, cookie IDs, online identifiers, device identifiers, and IP addresses are now also categorised as personal data.
While Qlik does not provide natively any form of data compliance, there are some useful features in Qlik products that can help the data controller and processor, to comply with GDPR requirements. Not only related to about anonymizing or pseudonymizing personal data, but also tracking in your Qlik applications where data comes from, or even better, how to adopt a 'Privacy dy Design' approach in your Qlik Environment.
Click here to get your copy of A Practical Guide to Making your Qlik Environment GDPR compliant